Tutorials
Interested in learning a bit more about photography, videography, and editing? You've come to the right place.
As a professional photographer and videographer in Tokyo, I've had to learn and practice countless skills over the years. I know there is a lot of conflicting information out there, and it can be hard to find clear answers. I'd like to make this page an easily accessible resource for anyone who is just starting out with photography or video and is looking for an easy to understand way to develop their own skills.
I'll be posting tutorials here covering everything from portrait retouching, to lighting techniques for interviews, and much, much more.
If you'd like to keep up to be notified when new tutorials are released, please sign up for my mailing list.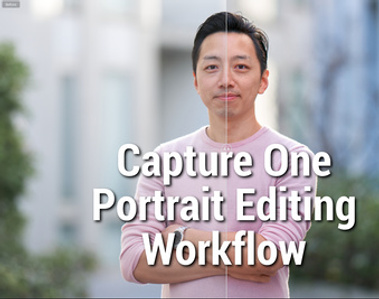 Capture One Portrait Editing Tutorial
For those who are interested in learning photo editing or simply want a behind the scenes look at what happens after your photo shoot, I've put together a basic portrait editing tutorial.
While Adobe Lightroom is easily the biggest name in raw image editing, I prefer to use a program called Capture One. In my opinion, it offers a much more in-depth set of features that allow me to precisely dial in the look I want to achieve. If you'd...